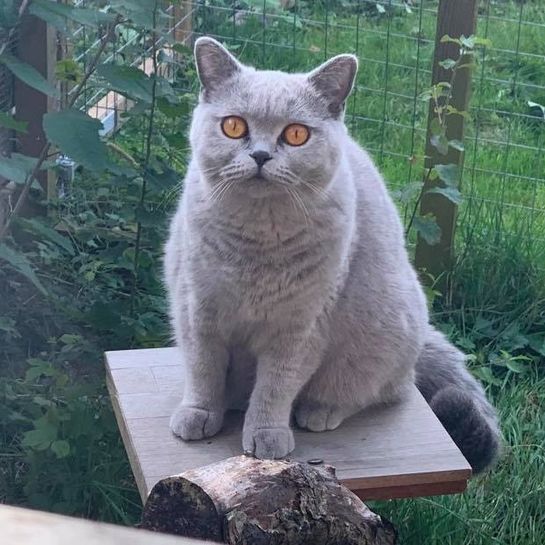 Goldenbear's Divia Das
Goldenbear's Divia Das was born on March 15, 2019.
Divia came to the cattery when she was one and a half years old. She was originally bought from cattery Wiki's, but when Winnie closed her cattery, I was lucky enough to get Divia.
Divia is a beautiful, fair Brit with large, round, orange eyes; she is talkative and purrs loudly when you pet her. With Winnie, she had a litter of kittens, and her second litter with me on March 23, 2021.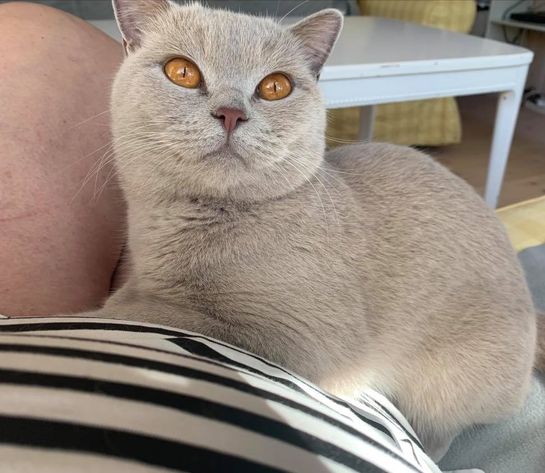 Catsbylove Lilac Rosa
Catsbylove Lilac Rosa after Wikis Ida and Chalinas Ike was born on 29 April 2020.
Ida and Ike make beautiful kittens, and I had to have a purple girl in the breeding.
Rosa will be a big cat and she has the nicest temperament. She loves to cuddle and purrs loudly just by looking at her.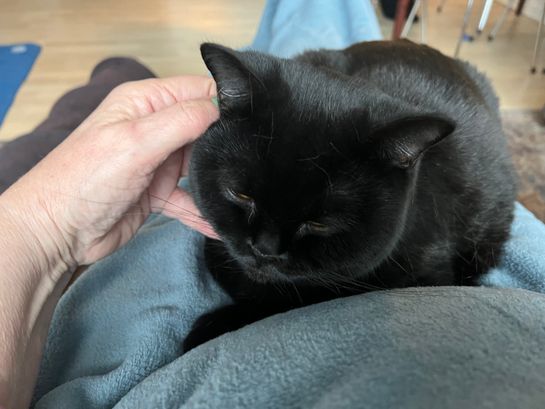 Catsbylove Bora Bora (Stella)
Catdeluxe's ​​Bora Bora, colloquially called Stella, is a beautiful black female. She offers the option of black, blue, cinnamon and fawn.
Stella gave birth on 10 April 2023 to 7 shapely and large kittens. 1 blue female and 1 black female came.
Last time, Stella (DK Catsdeluxe Bora Bora) gave birth to 5 shapely kittens, all at a good weight - 2 black males, 2 blue males and 1 blue cream female. Stella coped with the birth so well, it was a quick and easy birth, the kittens were born in 1 hour and 45 minutes.